Putting Yourself In Position To Have a Successful Mediation
.
By Greg Parent,
Team Leader – Miles Mediation & Arbitration Services
My varied background, prior to becoming a mediator, has served me well when building credibility with the plaintiff and establishing rapport with each of the professionals in the room. I have been a claims adjuster, a defense attorney, and a plaintiff's attorney. With such a uniquely well-rounded perspective, I am often called on by my peers to share my secrets for a successful mediation and I have narrowed my advice down to a rather simple equation: Preparation yields confidence which equals success. When you sit at the head of the table, as mediators do, you get to see it all. There are some universal truths in mediation cases that more often than not prove the rule. Those attorneys, on either side of the table, who come prepared put themselves in position to have a successful mediation.
On the plaintiff's side of the table, preparation takes many forms, but it almost always starts with your client. Provide your client with detailed driving instructions to get to the mediation facility and suggest they get there at least 30 minutes early. Having them arrive early gives them time to get acclimated to their new surroundings prior to the start of the mediation. Encourage your client to dress up in either their Sunday best or as they might for an important job interview. While you want them to be comfortable, they are going to be surrounded by upwards of six or seven other mediations going on and possibly 12-15 other well-dressed attorneys. No one wants to be embarrassed by feeling under-dressed or out of place, so encourage them to look the part. Remember also that the setting can sometimes be intimidating to someone who has never attended mediation, as it's not the confines of your office where they've met with you countless times before.
In addition to preparing your client, make sure you've taken the time to prepare your case. As the plaintiff's attorney, make sure you have provided the adjuster and the defense attorney with the latest updated medical bills and records weeks before the mediation takes place. It takes time to evaluate medical records and get permission from supervisors to get settlement authority. Claims professionals and defense counsel often hold "round table" discussions on more complicated cases and those meetings take place weeks before mediation. Failure to provide the defense with timely records may result in them not being able to get the settlement authority needed to resolve a case.
From the defense perspective, you want to make sure you know the file before mediation so that you can best help your client avoid over-paying. Know the facts, know the law, and know your opponent's weak points. Often I see situations where the defense has done a more exhaustive review of a plaintiff's medical history and are armed with more information than the plaintiff's own attorney. In those instances, a strong mediator will advise you how to disseminate that information to best bring about a good result.
That last element of preparation leads to the second part of the equation—confidence. Having been on both sides, I usually encourage the defense to share any potentially damaging information with the other side, noting that plaintiff's attorneys are business professionals, too. No one wants to go to trial to get their teeth kicked in with the sudden discovery of damaging or case-killing information. If the proverbial "smoking gun" is of a nature that cannot change with disclosure to the plaintiff, there is no harm in sharing it at mediation. That's confidence borne out of preparation. Moreover, you may end up looking like a hero to your adjuster!
Confidence can also shape and color the atmosphere throughout the mediation and appears at mediation in a couple of different contexts. First, between the parties, confident attorneys speak about their opposing counsel respectfully during joint sessions. Although such decorum should be expected at all times, it is especially refreshing at mediation, where the overall goal for both sides is to build consensus. Engaging and kind words spoken to an adjuster by plaintiff's counsel is often as well-received as when defense counsel is cordial and sympathetic to the plaintiff.
Evidence of the second type of confidence is being able to trust in a strong mediator. If you encourage a detailed analysis (when the mediator takes on the "Devil's Advocate" role and pokes holes in your case) and welcome the information a mediator can bring to you from the other room, you signal confidence! A mediator is never going to intentionally try to upstage you or make you look bad in front of your client, whether the client is a plaintiff, an adjuster, or a corporate representative. A strong mediator will, however, without exception, tell you the things you NEED to hear. There is no better vehicle for displaying to a client that you are well-prepared than to implore a strong mediator to help you deconstruct your case to find the weak points.
Preparation coupled with confidence will not guarantee a successful mediation. There are far too many factors to enumerate here that contribute to the success or failure of a mediation. Usually it boils down to "dollars and sense". That's not a typo. From my chair, I see it all and "common sense" isn't as plentiful as many might think. While money can't buy you love or happiness, it often can help settle cases at mediation. But you won't always have unlimited resources to throw at a mediation, so it's helpful to keep that little equation in mind: preparation yields confidence which equals success..
At a minimum, you can approach every mediation with the discipline to have prepared and reviewed your file well enough to know everything relevant about the case. You can prepare your client, whether it's a plaintiff who may be intimidated by the process, or an adjuster who needs all of your reports and the medical records to get full authority. Such readiness will make you confident. And when you're confident, it's easy to appear magnanimous during the opening joint session and cordial to the parties and your opposing counsel. More often that not, preparation and confidence puts you miles ahead on the road to a successful mediation.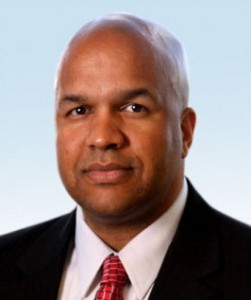 Greg Parent: Miles Mediation & Arbitration Services
Greg is a mediator and Team Leader with Miles Mediation in Atlanta, Georgia. His unique philosophy regarding mediation is predicated on having been in every professional's seat in the room. Greg has been: a claims adjuster, a defense attorney, worked in-house for insurance carriers, and a plaintiff's attorney.
He is a trial lawyer who has tried and won cases at trial, both as a defense attorney and a plaintiff's attorney. His broad perspective, coupled with his effective listening and empathy, works very well to put the parties at ease while simultaneously and skillfully shepherding them through the nuances of settlement discussions and negotiations.
Greg's experience, patience, and disarming style work well to give him success in the mediation setting. He brings the right balance of knowledge, people-skills and integrity necessary to settle the most complex of issues, regardless of the size or type of case. He will work hard to move past any hurdles or obstacles that may arise during mediation.
Following his graduation from the University of North Carolina at Chapel Hill, Greg spent three years working as a claim adjuster with State Farm where he handled auto claims and worked on two different national catastrophe teams. He left State Farm in 1995 and returned to Chapel Hill for law school. Graduating in 1998, Greg began his legal career doing insurance defense work with two prominent Atlanta law firms, Hawkins & Parnell (Hawkins, Parnell, Thackston & Young) and Dennis, Corry, Porter & Smith. He later transitioned into doing in-house work for both Zurich and Liberty Mutual.
While working for the defense, Greg handled all types of civil litigation matters, including: automobile and trucking liability, premises liability, products liability, construction defect, toxic torts, contracts and workers compensation. More recently, Greg worked as a plaintiff's attorney, where his practice focused on bringing lawsuits on behalf of homeowners against municipalities and counties, medical malpractice, personal injury, premises, automobile liability, trucking liability and contract disputes. In 2005, Greg was honored as a Georgia Super Lawyer Rising Star.
In addition to his professional career, Greg has served as a mock trial judge in high school and law school moot court competitions. He is involved in his community both as a Sunday School teacher and a youth coach for soccer and basketball. Greg is also an assistant den leader in Cub Scouts and serves on the Board of Governors for the Atlanta Neighborhood Charter School, where his children attend elementary school. In addition, he is a former co-chair of the Atlanta Carolina Alumni Association. He is married and the proud father of two young children.
John has successfully litigated to a verdict nearly every type of civil and criminal case, including those involving failure to diagnose cancer, product defects, drug and vaccine defect litigation, libel and slander, vehicular collisions, personal injury, murder, armed robbery and wrongful denial of health insurance benefits. He lectures across America on trial advocacy and tort and criminal law, has authored three textbooks, and has published more than 100 articles in national publications or papers for national presentation.