Daubert: Florida's New Expert Witness Standard – What it Means to You and Your Practice
.
By Troy Rafferty and Bill Cash III

Levin, Papantonio, Thomas, Mitchell, Rafferty, & Proctor, P.A.
Florida law on the admissibility of scientific and expert witness testimony changed significantly last year. The changes rewrite the book on how experts are qualified and admitted in state court. Here's what you need to know about Florida's new law in a nutshell.

Last year, the Florida Legislature adopted H.B. 7015 (2013), also known as the Daubert bill. H.B. 7015 amended sections 90.702 and 90.704 of the Florida Evidence Code with the intent of having Florida follow the federal case of Daubert v. Merrill Dow Pharms. Co., 509 U.S. 579 (1993), amended Fed. R. Evid. 702 and 704 (2000), and their progeny. Although the Florida Supreme Court has not yet adopted this new standard, any practitioner must fully understand Daubert since it is currently being implemented throughout the state. While Georgia practitioners have had Daubert to deal with since 2005, most Florida lawyers will not have handled Daubert issues in any court and will be unfamiliar with the new standard.
The law of Florida for decades has followed the "Frye" standard, Frye v. United States, 293 F. 1013 (D.C. Cir. 1923). Frye provided a straightforward test for the admissibility of scientific evidence: if the scientific technique or methodology was generally accepted in the relevant scientific field, the evidence was admissible; if not, it was inadmissible. Daubert, on the other hand, exhorts judges to act as the "gatekeeper" to exclude unreliable evidence. Here are some major components of Daubert.
Scope and procedure. Daubert applies to all testimony admissible under Rule 702, no matter the subject matter: Kumho Tire Co. v. Carmichael, 526 U.S. 137 (1999). While expert witness challenges may technically be made at trial, practitioners are strongly encouraged to resolve Daubert issues in motion and hearing practice well before trial. Daubert scrutiny is somewhat lessened in bench trials because the same judge acts as both fact finder and gatekeeper.
Key factors for review. Under Daubert, a trial judge has to resolve four basic questions about the proffered testimony: (1) Is the expert qualified in the field of testimony? (2) Is the expert's opinion based on reasonable data and evidence that can permit the expert to reach her conclusions? (3) Does the expert employ a reasonable methodology to reach her conclusions? (4) Is the expert's opinion helpful to the fact finder's job? Note that the focus is expressly not on the expert's ultimate conclusions, but rather the bases for the conclusions.
Qualifications. Few successful Daubert challenges turn on qualifications. In particular, the Eleventh Circuit has been clear that the qualifications bar should be relaxed. Quiet Technology DC-8, Inc. v. Hurel-Dubois UK Ltd., 326 F.3d 1333 (11th Cir. 2003). If an expert offers an opinion in a scientific or technical field and carries the credentials or expertise necessary to work in that field, they are generally qualified. For example, someone may be qualified as an expert arborist if he or she has expertise working as an arborist—and does not need to have a Ph.D. or other formal certification in biology or dendrology.
Reasonable data and evidence. This plank requires the court to scrutinize whether the expert had the data at hand necessary to reach her conclusions. For example, a medical expert who fails to review key medical evidence may be excluded entirely for not considering or relying on that evidence. By contrast, under Frye, a doctor who failed to review a key piece of evidence might sustain heavy attack on cross-examination, but would not be excluded pre-trial entirely.
Methodology. This is the chief battleground for Daubert challenges. Under this prong of the analysis, the court reviews whether the expert has both (1) employed a reliable methodology and (2) has applied that methodology in a reliable way. The Daubert case itself sets out four non-exclusive factors by which methodology can be reviewed: they include (1) whether the methodology has been tested or is capable of being tested, (2) whether the methodology has been subjected to peer review or publication, (3) whether there is a known or potential error rate of methodology, and (4) whether the technique has been generally accepted in the scientific community. (That last factor is the old Frye standard.)
Whether the methodology was reliably applied is equally important. For example, an engineer who uses a demonstrably reliable formula could still be subject to exclusion if the court finds the engineer did not correctly apply the formula. Again, this forces lawyers and judges into the position of having to understand and explain scientific concepts to a much greater degree than under Frye.
Lawyers making a methodology challenge should understand that the focus really should be on whether the methodology is in fact reliable and was reliably applied, and not whether the methodology leads to a conclusion that is provably correct. Similarly, courts are not to make "ultimate conclusions as to the persuasiveness of the proffered evidence," McCorvey v. Baxter Healthcare, 298 F.3d 1253, 1256 (11th Cir. 2002).
Helpfulness. The final area of inquiry is whether the proffered testimony will actually be helpful to the trier of fact. Parties may not offer expert testimony on issues that are not relevant to the cause of action or elements of damages. For example, an expert on future economic damages may be excluded if the court finds there is no factual or legal basis for such an award.
As shown, Daubert presents practitioners with additional areas of scrutiny, which can greatly complicate the process of admitting expert testimony. Any research on a particular topic should begin with the Reference Manual on Scientific Evidence which is available on line. While federal law provides a rich body of precedent, practitioners facing a potential Daubert issue should carefully research how these matters develop under Florida's own jurisprudence.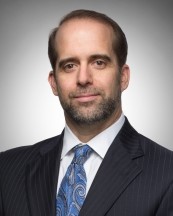 Troy Rafferty is a shareholder at Levin, Papantonio, Thomas, Mitchell, Rafferty and Proctor, P.A. He litigates mass tort, pharmaceutical and major personal injury cases throughout the country. Mr. Rafferty has been recognized as one of the country's top lawyers through inclusion in the publication, The Best Lawyers in America, as well as The Legal 500. He has also been recognized as one of Florida's top lawyers by Florida Super Lawyers. Mr. Rafferty has been awarded an AV rating by Martindale–Hubbell legal directory, the highest rating for competence and ethics issued by that publication and reserved for attorneys designated as outstanding in their field. Mr. Rafferty has been selected as one of the Top 100 Trial Lawyers by the National Trial Lawyers Association. He is a fellow in the International Society of Barristers. He has also received numerous jury verdicts and settlements in excess of $1 million, including a recent jury verdict for $9.2 million in Escambia County, Florida, an $18 million in Atlantic County, New Jersey, and another for $12.6 million in Escambia County, Florida.
Mr. Rafferty has been appointed to handle some of the nation's largest pharmaceutical and mass tort cases. He currently serves as co-lead counsel in the In re: Gadolinium Based Contrast Agent litigation, which is pending in the U.S. District Court for the Northern District of Ohio. He has also been appointed by the U.S. District Court for the Western District of Kentucky to serve on the Executive Committee for the Plaintiffs' Steering Committee regarding the Yamaha Rhino defective product litigation. He was appointed by the U.S. District Court for the Eastern District of Louisiana to serve on the Plaintiffs' Steering Committee in the national Vioxx Litigation, which resulted in a $4.7 billion national settlement. He was also appointed to the Plaintiffs' Steering Committee in the national Zyprexa litigation in the United States District Court for the Eastern District of New York. Mr. Rafferty was also one of the leading attorneys in the national Rezulin litigation, which was filed in the Southern District of New York. He has tried numerous complex pharmaceutical cases throughout the country.
Mr. Rafferty is board certified in civil trial law by the Florida Bar. He is active in the Florida Justice Association, where he is an officer and in the past served on the Executive Committee and the Board of Directors.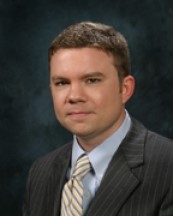 Bill Cash III is an associate at Levin Papantonio who concentrates in product liability matters, particularly those involving complex scientific and medical testimony, and in particular pharmaceuticals cases. His work ranges from discovery practice to trial to appellate matters.
For more information on Troy Rafferty, Bill Cash III and Levin Papantonio Thomas Mitchell Rafferty & Proctor, P.A., please visit: www.levinlaw.com