Getting Maximum Results in Trucking Cases
.
By Joe Fried

Fried Rogers Goldberg, LLC
Many personal injury lawyers treat truck wreck cases as if they were simply big car wreck cases; and in so doing, they miss unique opportunities to maximize results for their clients. The focus of my practice is handling truck crash cases in Georgia and around the country (I have handled cases in over 25 states), usually on referral from, or in a co-counsel arrangement with, other personal injury lawyers. In this process, I have worked with many great lawyers and have learned a tremendous amount about how to best handle truck crash cases. What follows are a few points that every personal injury lawyer should know to maximize recoveries in truck collision cases.
1. No Delays
The biggest mistake I see plaintiff lawyers make in handling truck accident cases is failing to get moving on the case right away. Unlike typical car crash cases, trucking companies and their insurers are notified immediately when a truck crashes. This notification starts a well-oiled and well-trained response designed at circling the wagons and defending the truck driver and motor carrier. Plaintiff's counsel is already behind by the time he or she is retained. Plaintiff counsel should start to work immediately to preserve whatever evidence can be preserved (e.g., scene, vehicles, witnesses, and trucking specific documentation) and to send evidence preservation ("spoliation") letters out for everything that the plaintiff counsel does not have the power to preserve. Failure to act immediately and to hire the right experts to preserve evidence can result in the loss of evidence that can prove very costly. If you need a sample spoliation letter, feel free to contact me.
2. Blackboxes Plus
Most lawyers know just enough about "blackboxes" to be dangerous. Trucks often contain very sophisticated systems that can capture, record and in some cases transmit data about the truck's systems, operation and location. These systems are often built into the engine and other components of late model trucks, but there are also a host of aftermarket systems (often referred to as "telematics" systems) that tie operational data (coming from the truck's engine control module) with GPS coordinates (coming from a separate GPS system). Some of these systems allow those who know how to do so to look historically at breadcrumb reports that show speed and other operational data at any given time and/or location. Imagine what this can mean in terms of reconstruction of the relevant time leading up to a crash. Imagine what it can mean to proving a pattern or practice of dangerous conduct ignored by a trucking company. Some of these systems include messaging modules that allow two way communications between a trucker and dispatch. All of this information can prove invaluable to a lawyer handling a truck wreck claim. It is important to understand what information may be available and how to get it. Working with knowledgeable experts with experience in these uniquely trucking areas is of paramount importance.
3. What Rules Apply?
Another mistake that I have often seen plaintiff lawyers make has to do with what rules apply in truck crash cases. Many lawyers apply the same rules of the road that apply in car cases. While these rules of the road do apply, there is an entire set of regulations and a host of additional standards of care that apply to truck drivers and entities that employ them that go beyond the rules of the road.
Anyone handling a truck crash cases should familiarize themselves with the Federal Motor Carrier Safety Regulations (FMCSRs). The FMCSRs apply to all non-exempt trucks operating in interstate commerce. States typically adopt these same safety regulations (with some state specific modifications) into state law to govern intrastate operation of trucks. So, don't be fooled into thinking that "the regs" don't apply to intrastate cases. Space will not allow for a detailed review of those regulations here, but you should appreciate that these regulations are broad, detailed, and apply to just about every aspect of the trucking industry. What is important in a particular case will depend on the unique facts of that case.
4. Don't Miss the Truck
When people think about a "trucking case" they think about big rigs and 18 wheelers. Many plaintiff lawyers miss an entire class of cases that can and should be treated as trucking cases. The FMCSRs, and most state equivalent trucking safety regulations, define a commercial motor vehicle as any vehicle used in commerce that has a "gross combined vehicle weight" of over 10,001 pounds. See 49. C.F.R. Section 390.5.
What this means is that any commercial vehicle (not your personal vehicle pulling a boat) that either alone or in combination with a towed trailer weighs in excess of 10,001 pounds, that vehicle qualifies as a "commercial motor vehicle" under the FMCSRs. If the vehicle so qualifies, then just about all of the same regulations apply to the operation of this vehicle as would apply to the operation of a big rig. There are certain exceptions. I wrote a detailed article on this subject in the February 2013 TRIAL magazine.
5. The "Independent Contractor" Defense
I am often called by plaintiff lawyers to help them in cases where the defense is asserting that a particular trucking company is not liable because the truck driver who was in the wreck was an independent contractor. We lawyers are trained that as a general rule a company is not liable for the negligent acts of an independent contractor (but are responsible for negligent actions of an employee). So, when we hear this defense, we tend to accept it.
The trucking regulations once again create a different rule for drivers of commercial motor vehicles. 49 CFR 390.5 defines "employee" expressly to include "an independent contractor while in the course of operating a commercial motor vehicle." So, in the vast majority of times when this defense is raised in a trucking context, the defense is bogus. Be on the lookout.
6. The Case is About the Company Not the Driver
In your efforts to maximize the recovery in a case, I ask you this question: Is a jury more likely to be concerned about a single rogue driver or a company with many drivers that through their practices allow or encourage dangerous conduct? Study the cases where big numbers have been awarded in trucking cases and you will see that in most of them the focus of the case was on the conduct of the trucking company as opposed to the conduct of the driver.
7. When the Defense Plays Games, Don't Get Mad. Smile Big.
I am convinced that what drives verdicts these days, particularly in conservative venues, is gamesmanship. When the plaintiff or plaintiff counsel is shown as someone trying to game the system, the plaintiff loses outright or gets a much smaller verdict. The reverse is also true. When the defense refuses to admit fault when they are clearly at fault or when they play other games that are clearly unfair, the tendency of the plaintiff counsel is to get mad and fight to force them into submission. I propose that instead you should smile big and prove up the games. When you try a case, you employ the jury to do a specific job. Don't take away from them the job of fixing the gamesmanship.
Conclusion:
There is an awful lot to know and an awful lot of strategic decision making that should go into the pursuit of a major truck crash case. The above is just the beginning. A lawyer who is not experienced in the nuances of these unique cases should always consider associating with an experienced truck accident lawyer.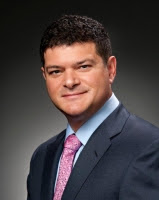 Joe Fried is one of only a few plaintiff lawyers in the USA who focuses almost 100% of his practice on handling truck accident cases and other commercial motor vehicle accident cases. He is based out of Atlanta, Georgia, but has successfully handled cases in more than 25 states with results in excess of $200 million. Joe is a former police officer with strong investigative and forensic skills. He has advanced training in physics, human factors and engineering, as well as psychodrama, storytelling and neurolinguistic programming. Joe is on the faculty of the famed Trial Lawyer's College and is known for his unique approaches to developing and presenting the compelling human story in each of his cases. For that reason, he is often associated into cases for trial purposes.
Joe is officer in the Trucking Litigation Group (TLG) and Bus Litigation Group of the American Association of Justice. He is on the National Advisory Board and is Regional Director of the Association of Plaintiff Interstate Trucking Lawyers of America (APITLA). He is not only the first lawyer in Georgia certified by APITLA as a specialist in handling truck accident cases, but Joe actually wrote certification materials and tests for APITLA. Joe is also a founding member of the Truck Accident Attorneys Roundtable – the only national law firm focused on handling only truck accident cases. Joe has been honored repeatedly as a SuperLawyer Top 100 Trial Lawyer, Lawyer of Distinction, and one of the Best Lawyers in America.
For more information, please visit www.frg-law.com
---