Company History
CaseMetrix was founded in 2009 when Alan Pershing was introduced to Kim White through a plaintiff's attorney in Atlanta, GA. Alan was a serial entrepreneur in the database analytics space looking for the next challenge and Kim was an independent senior paralegal with 27 years experience working for both plaintiff and defense firms, focusing on personal injury matters.
Alan had seen demonstrations of national verdict databases and discussed his observations with Kim: 
Based on his previous experience, some of the data was extremely old and extremely hard to search.
It was all concentrated in large metro areas in states with large populations and most of the cases were six and seven figures.
Kim verified that this had also been her experience with those databases.
The "light bulb" moment came when talking with the plaintiff's attorney and Kim, who casually mentioned that the vast majority of cases settled, as opposed to being tried to verdict. After having seen the national verdict databases, Alan asked: "So where do people go to look at settlements?"
They both replied: "No one primarily collects settlement data."
And CaseMetrix was born.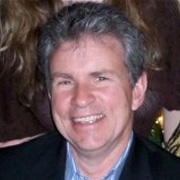 Alan Pershing
CEO/CO-FOUNDER
CaseMetrix is Alan's third start-up company and first in the legal settlement and verdict database arena. His first start-up was Abacus Direct, which pioneered the cooperative database concept in consumer marketing in 1990 and continues to thrive today.
At Abacus, Alan was Senior Vice President of Statistical Services and had responsibility for analytics, modeling and product development. In 1996 and 1997, Abacus was listed in the top 5 "Hottest Companies in America" by both Forbes and Business Week. After leaving Abacus in 1999, Alan co-founded NextAction Corporation with other members of the original Abacus Direct senior management team. NextAction took the next leap forward in consumer cooperative database technology and analysis.
In 2006, NextAction was awarded an Ernst and Young "Entrepreneur of the Year" award and Deloitte Technology added NextAction to its national "Fast 500 Rising Star Awards."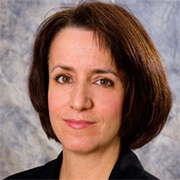 Kim White
SVP SALES/CO-FOUNDER
Kim White has 27 years experience as a Litigation Paralegal. She earned a degree in Paralegal Studies in 1982, worked with Henson & Henson in Greensboro, NC and relocated to Atlanta in 1984 where she began working at an insurance defense firm, then known as Fain, Gorby, Reeves & Moraitakis.
Kim remained with that firm until 1994 before beginning a 15-year freelance career in which she assisted many prominent plaintiff and defense firms in Metro Atlanta as a medical/legal ghostwriter.
As a freelancer, she worked for a number of local firms including Alston & Bird, Mills & Moraitakis, Gorby & Reeves, Long Weinberg and Fain, Major & Brennan.
Her specialties included motor vehicle, trucking, premises liability, products liability, medical malpractice and pharmacy malpractice.
CaseMetrix is an award winning solution and recognized by several industry organizations for its technology and innovation.
"Research & Data Science" 1st place for 2022 Law.com's Legalweek in New York
"LegalTech Data Solution of the Year" 2020 & 2021 by TechBreakThrough
"Best Research Product" 2015 finalist by National LegalTech awards in San Francisco
Have Questions?
To learn how CaseMetrix can help with your case value, please contact us today.